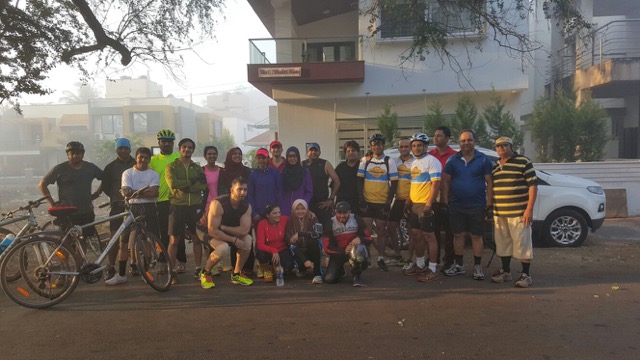 On Sunday(16th March 2016), various cyclists and runners of Belgaum (around 15-20 ) got together and discussed various ideas and possibilities of coming together every month. At the end, it was decided to meet and cycle/run on the 2nd Sunday of every month at 7AM. The motivations for doing this were,
A larger group rather than a scattered few - This is a must in case of presenting requests to the Government etc
This will hopefully incentivise people to take different/longer routes in the company of others. Hopefully, I will have company in my evening rides
Meet people !
In my opinion, this is a nice initiative. Huge props to everyone behind this. Speaking for myself, it certainly becomes a barrier to meet and go for a cycling ride in a group every day or frequently. Primarily, due to misalignment in the timings/work commitments etc. Once a month getting together and going for a run or for a ride is definitely doable.
The purpose of this blog post is, if you are into cycling or running or are even remotely interested, please join us. Plus it's a great incentive to meet people passionate/interested in the same sports.
Will update this post as soon as the starting point is decided.